Chocolate Pumpkin Hemp Protein Bliss Balls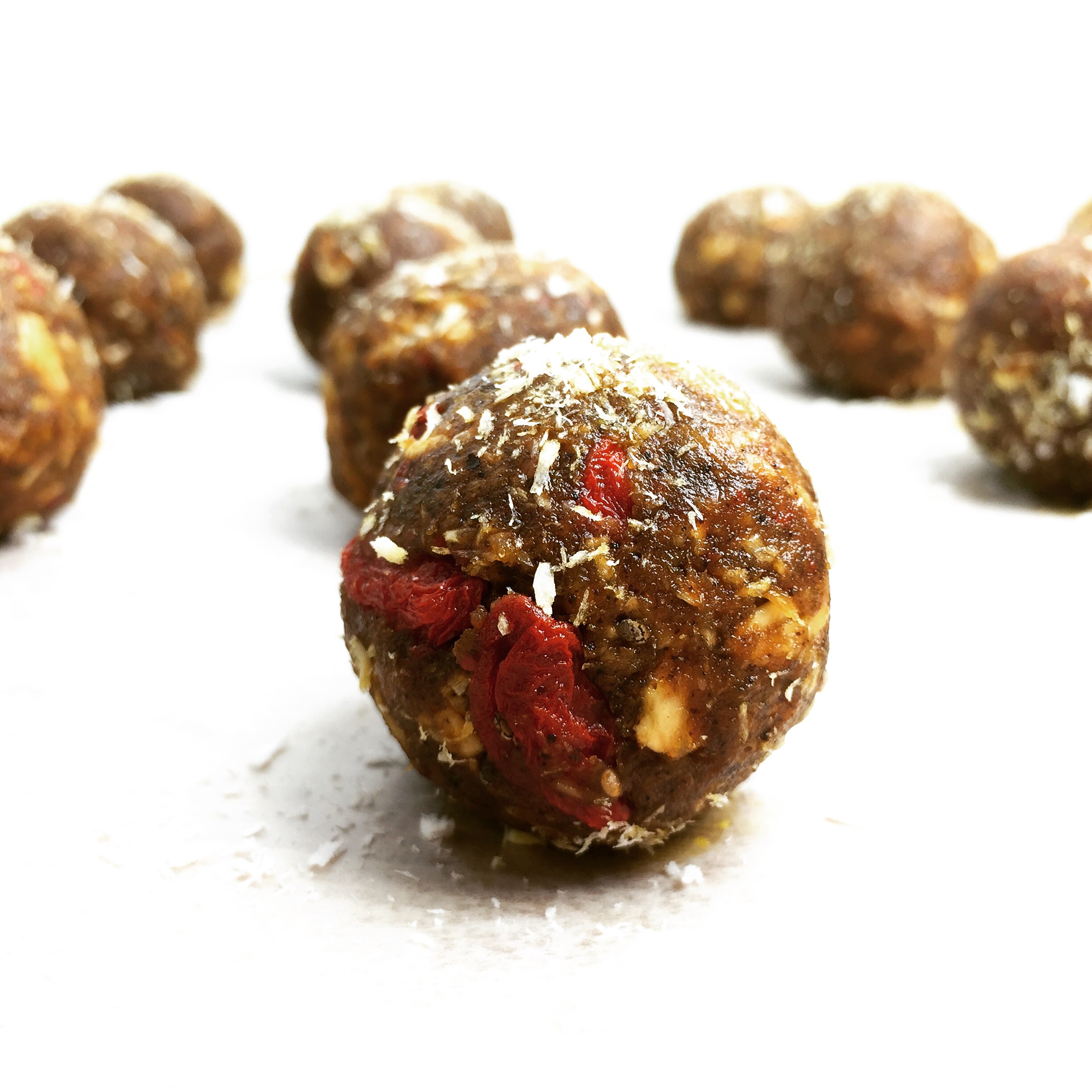 Did someone say it was NATIONAL C H O C O L A T E DAY . . . . . . . ?
They sure did and what better way  to #celebrate than with something nutritious + super delicious? I've been making different versions of what we call "bliss balls" since freshman year of college and I canNOT get enough! Today, in honor of #NationalChocolateDay, I gave these little bad boys a whirl + not to toot my own horn, but (TOOT TOOT) these are killer. Deadly! And they have hemp protein? I'm obsessed and these are officially a b s o l u t e l y in my #top5 F A V O R I T E  bliss balls of all.
Not to mention, you can pretty much snack on these little bites of bliss A N Y time of any day! Before a workout, after lunch before dinner, midnight snack OR even eat a few with breakfast? L I V E A L O T, have fun with them!
Ps, all you need are the ingredients + a NutriBullet! (or a magic bullet, blender or food processor)
I N G R E D I E N T S
1 cup old fashion oats
2 tablespoons chia seeds
2 tablespoons flax seeds
1/3 cup pumpkin puree
¼ cup goji berries
¼ cup shredded coconut (or coconut flakes)
½ cup Wild Friend's Chocolate Coconut Peanut Butter (*this stuff right here is the bee's knees)
2 tablespoons maple syrup
2-3 tablespoons coconut oil, softened (or melted)
D I R E C T I O N S
Combine all ingredients together in your mixer of choice, I used my NutriBullet.

S I D E N O T E: I try to add my liquid in last with my NutriBullet solely to alleviate the blade getting jammed or stuck from all the dry ingredients!

Pulse until all of the ingredients are incorporated but are still able to see chunks of oats within and such—*we do not want a blended mush, no no!
Begin to roll the mix into balls + place onto a parchment lined tray.
Place the tray into the freezer for 1-2 hours just to allow the bliss balls to firm up.
Once frozen, I like to pop the little bites into a tupperware container and keep them chilled in the refrigerator—they'll stay good for about 5-7 days if kept in the refrigerator!
E N J O Y!
xo4always, Hazl