Chocolate Avocado Toast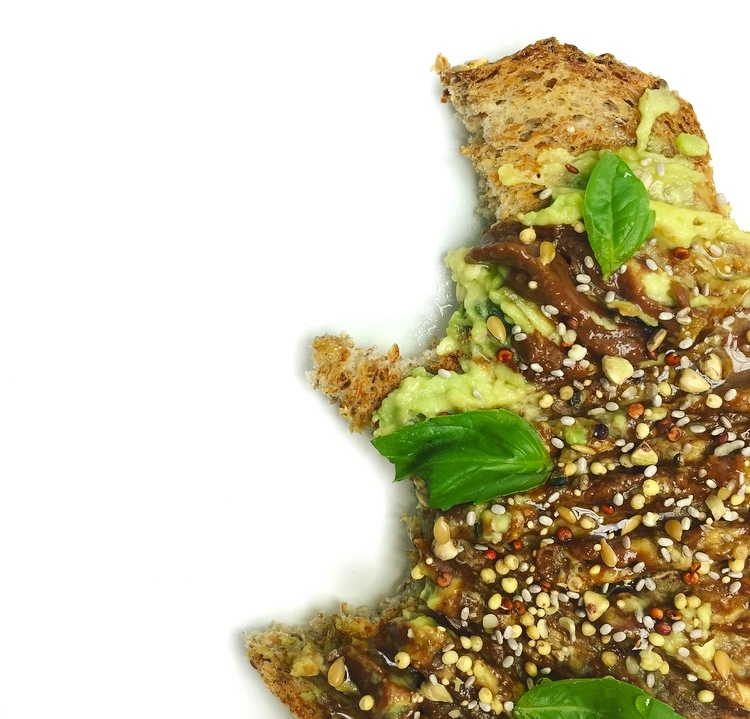 Honestly, I just cannot get E N O U G H of the previously posted avocado toast so much that I literally find myself lurking around the fridge as I hear the Ezekiel bread calling out, "Hazl, eat me!" L O L. No, but really! True life. I've grown a new found love for smashing some avocado on my toast in the morning and topping it with just about E V E R Y T H I N G and anything that I can get my hands on! It's addicting.
Today, I mixed my smashed avo with a little bit of Wild Friends Chocolate Coconut Peanut Butter + fresh basil (this is D Y N A M I T E, literally brings it to a whole new *level) + sprinkled with a little mix of Trader Joe's Super Seed & Ancient Grain Blend that contains: sprouted buckwheat, sprouted millet, chia seed, golden flax seed, red quinoa, shelled hemp seed and amaranth! Yes, all of that. So yummy, so simple! It just doesn't get any better than that, or does it?
xo4always, Hazl