MEATLESS TACO TUESDAY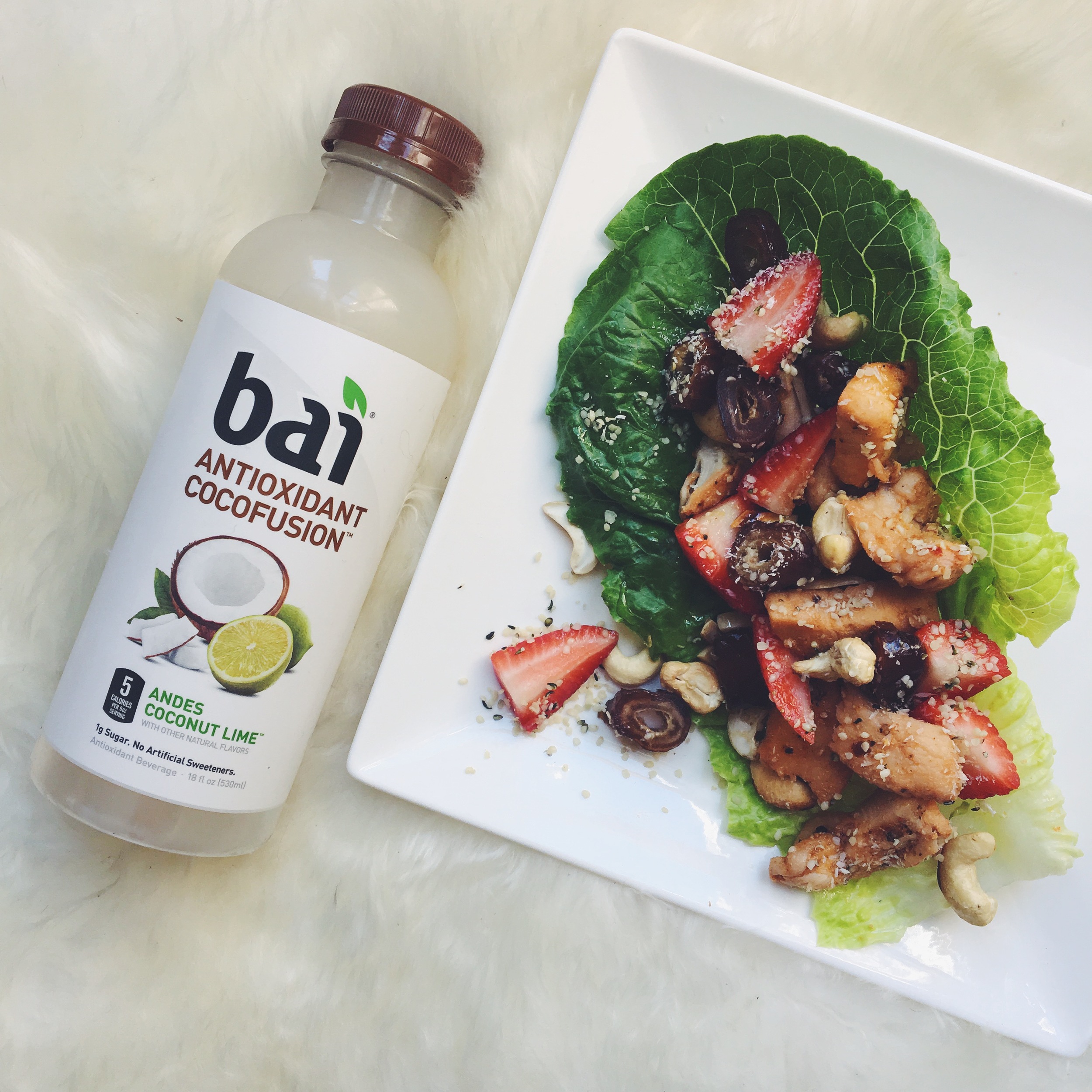 I would be lying to you if I said I do not secretly get antsy (and start throwing a mini-1-person party) when Monday strolls around because I know in less than 24-hours it will be #tacotuesday + I'll be salivating my life away! I was far too dang excited today + so R E A D Y for taco Tuesday!
I put my own little spin on this celebrated holiday and made some meatless "lettuce boats for lunch right before I was nearly a whole hour late to pickup my BFF of 11 years and counting from the airport . . . . . . . . .
LOL, it's actually not funny AT all but kind of is if you saw the snapchats he sent. SORRY APG, but I swear it wasn't my fault—Atlanta traffic is horrendous, literally absurd, practically at any given hour of the day!
Here's a quick + tummy loving recipe for you to try. #eatbetterfeelbetter
PSA: this recipe only yields 2 of these bad boys—just double, triple OR even quadruple this little recipe for you + your squad. #iDAREYOU, do it do it!
I N G R E D I E N T S
½ package extra firm tofu (also called "high protein tofu"), drained + pressed
5 tablespoons The Gourmet Collection kickin' chicken finger lickin' spice blend
5 tablespoons The Gourmet Collection roasted garlic + red bell pepper spice blend
4-5 tablespoons grape seed oil
2 large organic I Love Organic Girl romaine hearts
7 pitted medjool dates, ¼ dice
6 organic strawberries, sliced in half
¼ cup raw cashews
T O P P I N G S: sprinkle with Manitoba Harvest hemp hearts + drizzle with Savannah Bee Company raw honey!
D I R E C T I O N S
 Remove tofu from package, drain liquid + using a kitchen cloth press the excess liquid from the tofu.
Slice the tofu into thin "nugget"-sized rectangles + set aside.
Mix the two spice blends together in a bowl until fully blended.
Take one tofu rectangle + roll into the spice blend—applying soft pressure to make ensure that each side has the spice blend pressed into it.
In a medium sized sauté pan, on medium heat, heat the grape seed oil.
Place the tofu rectangles in the pan + cook about 30-40 seconds on each side.
Once all tofu is cooked, allow the the rectangle to cool down on a cooling rack.
Assemble romaine hearts + fill each heart with a generous portion of all ingredient.
EAT UP
S I D E N O T E: if you cannot find extra firm or high protein tofu—you can use first tofu, you will just have to pack it together in order for it to hold shape!
xo4always,
Hazl